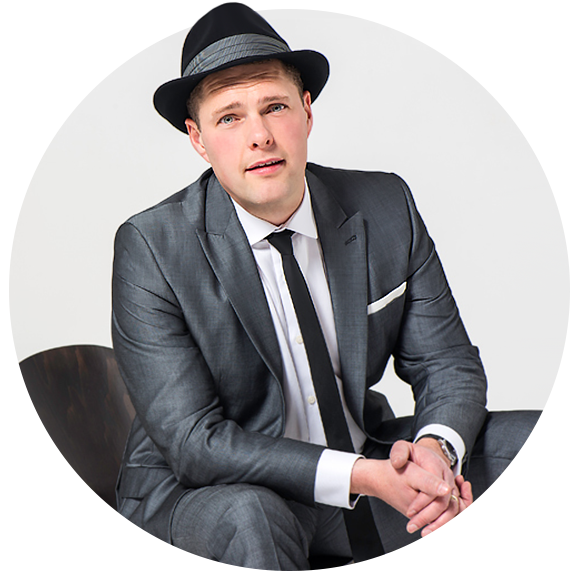 About William May
What better way to experience the songs of Frank Sinatra, Michael Bublé and Robbie Williams than the way they were performed originally. Other artists may put their own style on their songs, but a performance from Warwickshire's tribute wedding singer, William May is always true to the original.
From an early age William has loved the thrill of entertaining and getting that special reaction from an audience. Although a child of the seventies, William was brought up to the sounds of the fifties and sixties and discovered his voice was perfectly suited to singing swing.
William has a repertoire to suit any part of your occasion, from relaxed pre dinner reception to keeping the dance floor full. He uses only the very best backing tracks, all recorded by big bands to the original arrangements plus the advantage that he is always ready for requests.
"An absolute professional and perfectionist to his craft, from the moment William puts his tuxedo on, prepare to be wowed....."
William's belief is that his clients needs are of the utmost importance and he is committed to meeting those needs. As a result, a high percentage of his business is from repeat customers and referrals- you only need to read a few of his previous customer reviews to see this!
Warwickshire wedding singer, William May is centrally located in Warwickshire, but travels both UK and worldwide to perform amazing swing/rat pack tracks.